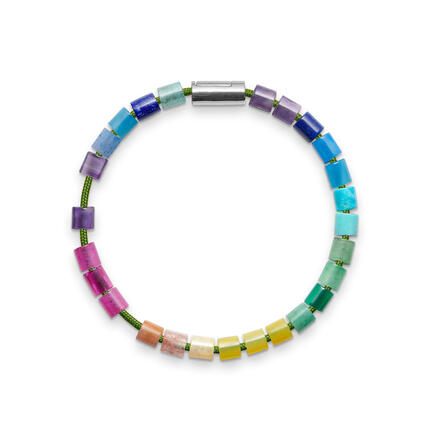 Black Sun silver bracelet - Rainbow Warrior
21 cm.
€ 328,00
Item number: 5159035-21
RAINBOW WARRIOR
BLACK SUN bracelet with silver clasp and green nylon cord. The associated bead is made of ruby, pink moonstone, turquoise, green agate, yellow jade, cherry quartz, turquoise jade, yellow agate, green jade, chrysopras, lapis and pink zirconia.

BLACK SUN is an exclusive series of unisex bracelets that you can style according to your own wishes or buy as a finished design.

The price is incl. the beads displayed.