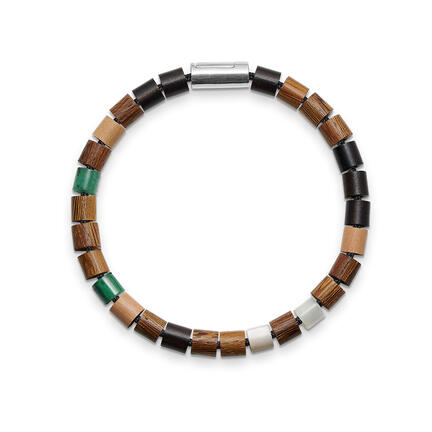 Black Sun silver bracelet - The Bubble
19,50 cm.
€ 218,00
Item number: 5159033-19,5
THE BUBBLE
BLACK SUN bracelet with silver lock og green nylonsnor. De tilhørende beads er udført i smaragd, seashell og sort, dark og oak driftwood.
BLACK SUN er en eksklusiv serie af unisex bracelet, som du kan style efter egne ønsker eller købe som færdigt design.
Prisen er inkl. de viste beads.