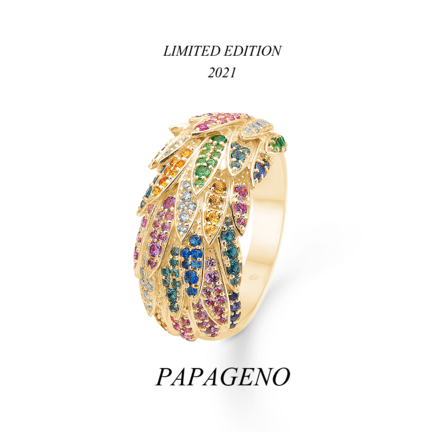 PAPAGENO ring in 14 ct. gold w. precious stones
From 2.750,40
Item number: 1544080
LIMITED EDITION 2021
PAPAGENO ring in 14 carat gold with precius gemstones and brillant cut diamonds.
PAPAGENO is a limited edition piece of jewellery only made in a limited number of 100 pieces. The PAPAGENO ring is engraved with a unique number. When purchasing the ring you will recieve a unique certificate signed by Mads Ziegler.
The PAPAGENO ring is from Mads Z Gold Label collection.